Features :
EXCELLENT SELF DEFENSE FOR HOME INTRUDER : You can use just about  anything as long as it's small enough for the pocket to chase away feral cats squirrels without hurting them and can shoot dried chickpeas at  pigeons hogging the bird feeder. 
REMINDS YOU OF YOUR CHILDHOOD, MAKES YOU FEEL LIKE A KID AGAIN:  Children need to be supervised by adults, only under adult supervision  for starters. 
A FUN WAY TO SPEND TIME OUTSIDE : It's an amazing sturdy little  sling shot with good construction, you can put it in your pocket and in a backpack for entertainment, hiking, or for outdoor competition, fitness catapult and hunting, also for boutique collection.
MORE POWER AND HIGH VELOCITY : It shoots really far with real  force. The grip of the handle is cut nicely to fit in your hand,  beautiful solid wood handle is comfortable and easy to hold for both  kids and adults. 
WITH AIMS, EASE OF USE AND ACCURACY : Easy to use for all skill  types and easier to hit a target than you'd think. Great for eye and  attention training, good fun for camping with out the noise of the  handgun.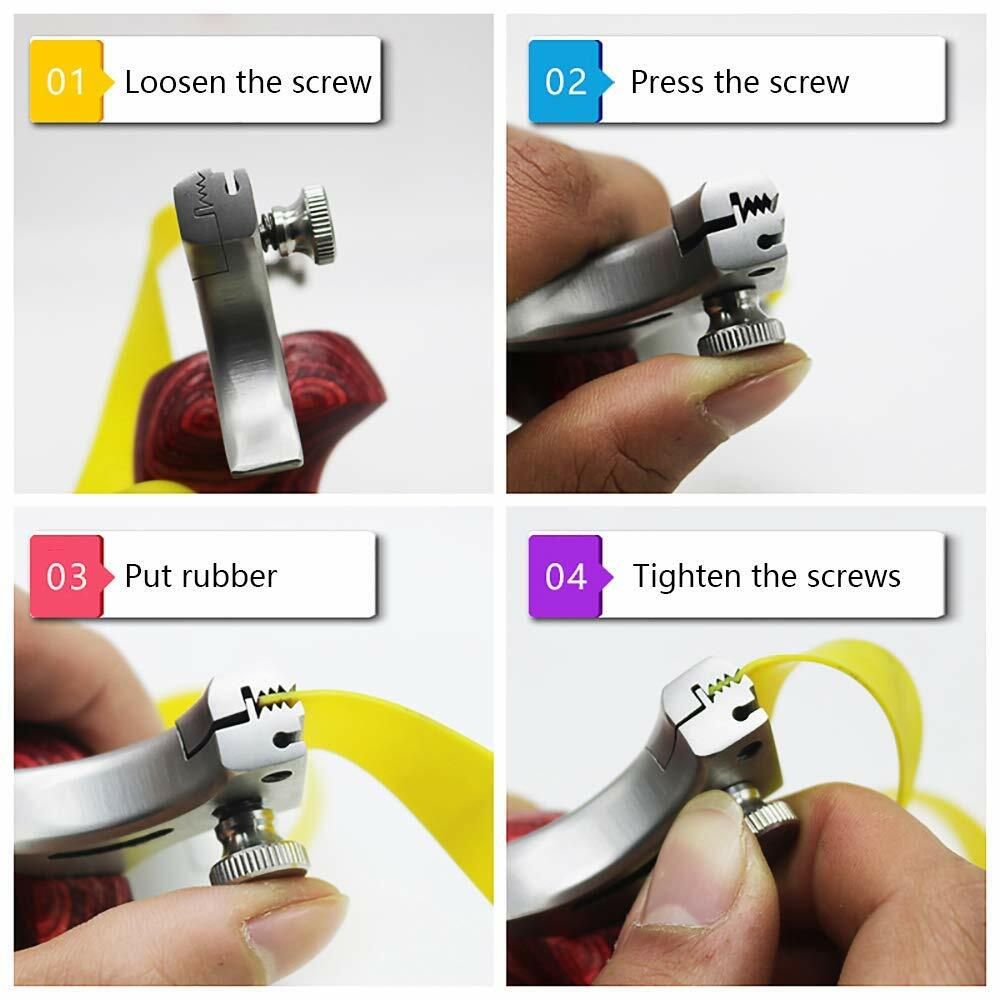 Specifications :
Head width:

20mm

Slingshot thickness:

11mm

Arch door width:

85mm

Inner width of arch door:

45mm

Slingshot height:

110mm
Package Includes :
1 x Stainless Steel Slingshot