Provide your garden steady and constant water supply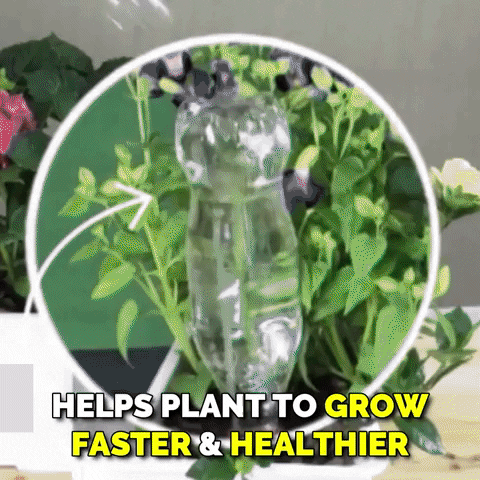 You certainly need this Auto-Watering Garden Helper if you are taking long vacation or work far away from home. The self-watering system is your personal gardener to help deliver sufficient amount of water to plants when you are busy on your work.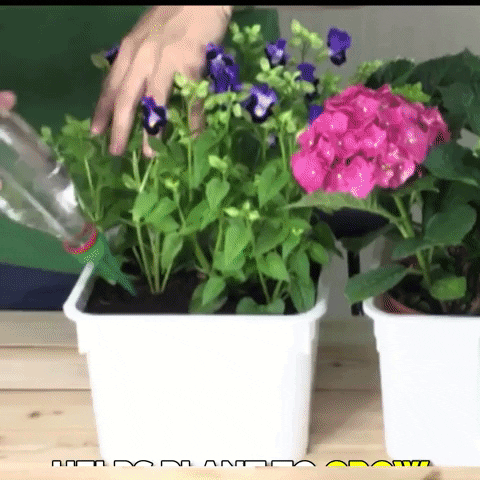 Suitable for most water bottles, such as coke bottles or wine bottles. Feel free to use any bottles of your choice and size to accommodate your plant.
The operation is quick and easy. You can also control the water flow for each plant specifically. This is also suitable for any indoor or outdoor plant such as potted plants, hanging plants or small trees etc.
Features :
Self-watering System: The water drips to the soil automatically within certain time interval. Keep your plants hydrated if you are on long vacation. Fill up the bottle with 500ml-2L with 2-8 drips/mins, it can last for 1-15 days.
Adjustable Valves: The

 

dripping speed can be

 

easily controlled

. Adjust the valves to meet your needs by

 

tightening or loosing it 

without complicated setup steps.
Easy To Use

: No additional tool is required. You just need an

 

empty plastic bottle of any kind

 

without the cap and the bottom. Then, screw in the tube to the bottle to finish setup.

Widely Compatible

: It is suitable for any kinds of bottles as long as

 

the inner diameter is 1.1 inch

 

such as Dr. Pepper bottle, Pepsi bottle, Coca-Cola bottle etc.

Eco-friendly Irrigation

:

 

Reduce wastes

 

by turning used bottles into part of an irrigation tool. This

 

helps save the earth

 

and become an eco-friendly gardener. (Recycle sign , save the earth)
How To Use :
Specifications :
Material: plastic

Size: single 135*30mm/5.32*1.19''
Package Includes :
5pcs x Automatic Watering System
Free Shipping :
We process orders on Monday to Friday. Orders will be processed and shipped out within 3 business days. Shipping time will take between 8-14 days