HydraHand gives you ability to swim 23% faster! 
Whether you want to keep your hands warm in open water or want to add some resistance to your pool workouts, the Frog Finger Webbed Gloves are the best option for you!
With extra elasticity, special cut and hydrodynamic shape, they are guaranteed to improve your performance while in the water. Unlike the conventional swim paddles, they give you a more natural feel by mimicking the natural curve and placement of the fingers.
Features :
Enhanced performance: allow you to maximise your efforts and swim faster with these stretchy and comfortable gloves
Underwater workout: great for adding water resistance, extra force to your upper body and combining swimming with a good workout
Break the limit: turn hands into real webbed limbs, like those of many amphibians and aquatic animals
Safe swimming: provide full flexibility of your hand and let you hold on slippery surfaces with ease
Made of soft and extra elastic material to offer optimal performance

Perfect for scuba diving, snorkelling, surfing, competitive swimming, or just for people learning to swim

The hydrodynamic design makes the gloves easy to use

Give maximum efficiency to the user when swimming

Meet the need for swimming beginners
Specifications :
Material : Silicone

Quantity: 2pcs 

Color: Blue, Green, Pink

Size: S size is for child, M size fits most women, L size fits most men (Please choose your size)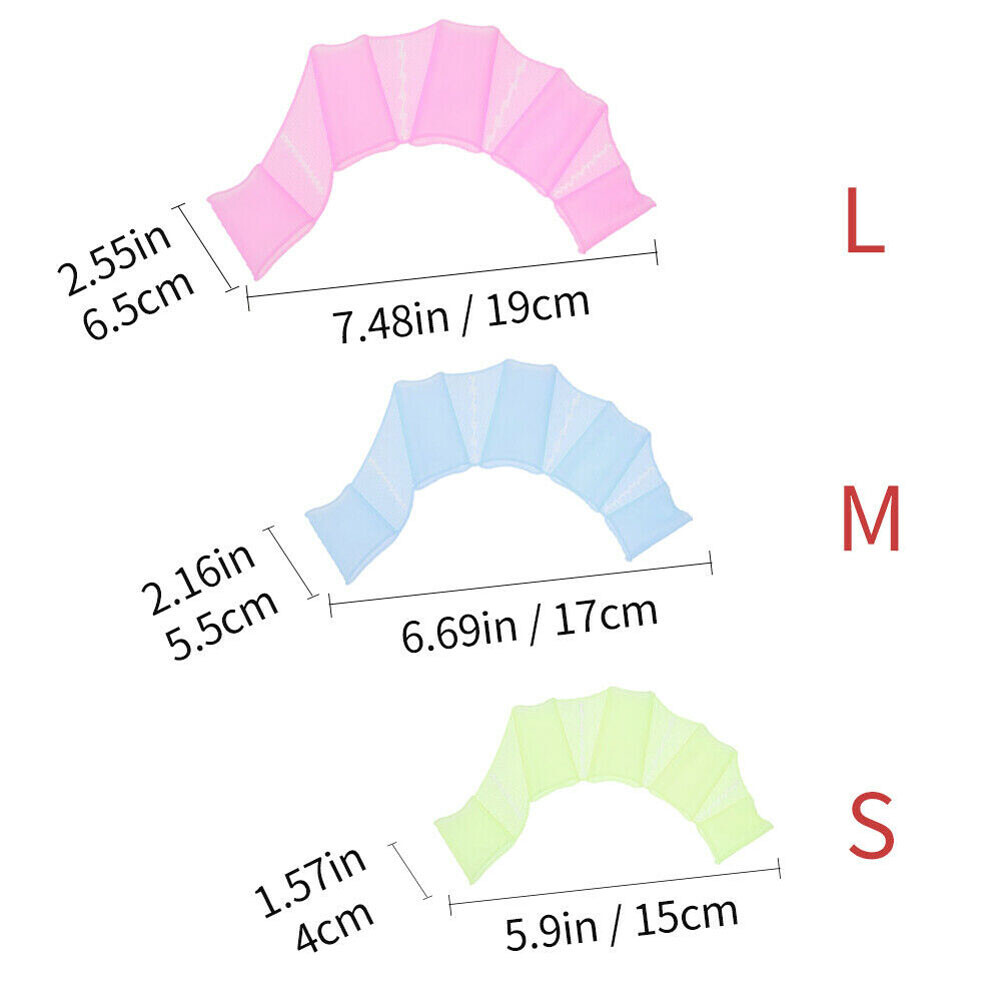 Package Includes :
1 pair x HydraHand™ Frog Finger Webbed Gloves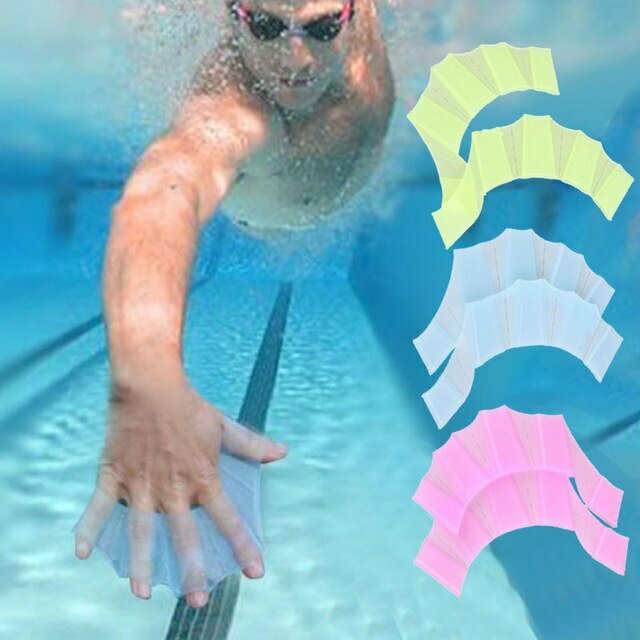 Free Shipping :
We process orders on Monday to Friday. Orders will be processed and shipped out within 3 business days. Shipping time will take between 8-14 days